The clear choice: Why Ferrari selects DENSO Hybrid Wiper Blades
Responsible for some of the most legendary car models in history, Ferrari is a brand that symbolizes performance and passion more than almost any other in any industry. A mere mention of the word 'Ferrari' is enough to inspire awe and respect in the minds of countless consumers.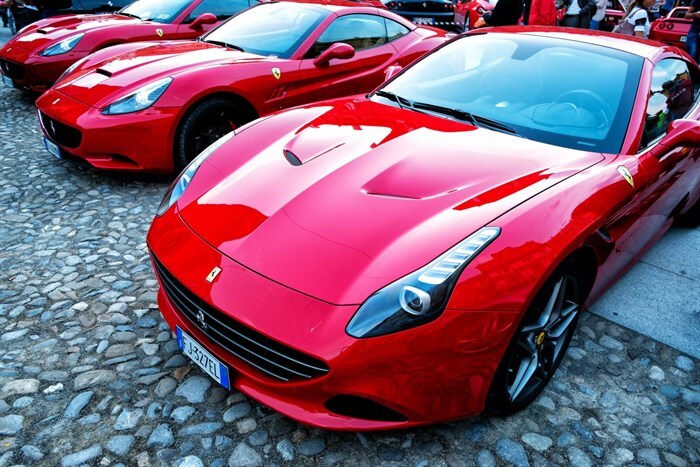 You do not get this reputation by accident. Over its 80 years, Ferrari's achievements in vehicle design, manufacturing excellence and elite racing have been beyond compare. From its first Ferrari-badged car in 1947, via its 16 constructors' championships in Formula One, to its modern-day line-up of supercars, Ferrari has built a heritage of producing nothing but the best.
That means every part of a Ferrari is the best. Ferrari applies rigorous, uncompromising quality standards to every aspect of its vehicles, from essential parts down to the last detail of the interior. When Ferrari selects a supplier, it is because that supplier has consistently proven that they meet the highest standards of quality.
A 16-year partnership
Since 2004, Ferrari has chosen DENSO to supply the wiper blades for a number of models in its range. The partnership began with the Ferrari 612 Scaglietti, a four-seater designed to offer the best of both worlds: sports-car performance with a family-friendly design. Replacing the smaller Ferrari 456, it was viewed as a step forward for build quality and reliability. Furthermore, it could accelerate from 0-100km/h in 4.2 seconds, making it one of the fastest four-seaters ever made at that point.
Having successfully provided hybrid wiper blades for the Scaglietti, DENSO's talents were called on again two years later for the Ferrari 599 GTB. A modern classic, the 599 GTB was the most powerful production road car Ferrari had made at the time, with a 6.0-litre engine producing a staggering 612hp and enabling acceleration from 0-100km/h in just 3.7 seconds. DENSO Hybrid Wiper Blades could be seen not just on this model, but also on the 599 GTO variant released in 2010.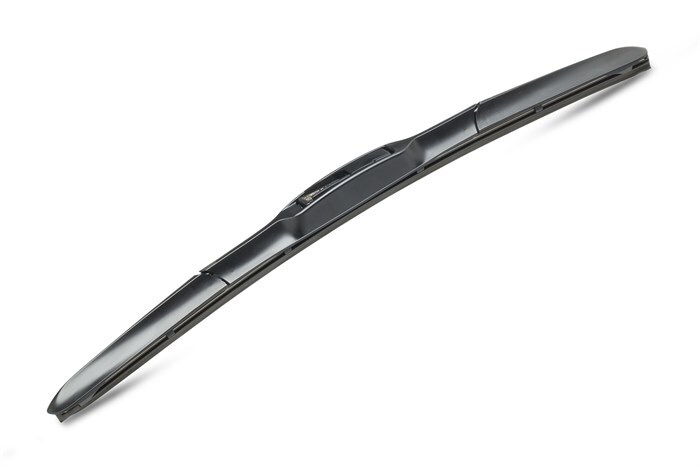 In the following decade, Ferrari evolved its flagship cars into new models. The Scaglietti became the FF, which once again set a new standard as the world's fastest four-seat road car. And the 599 GTB became the award-winning F12 Berlinetta, which often appears in lists of the best Ferraris of all time, thanks in part to the range of Formula One-inspired technologies it adopted. One thing that didn't change: its use of DENSO Hybrid Wiper Blades, still present just as they were in 2006.
The relationship continues to this day: many new Ferraris are equipped with DENSO Hybrid Wiper Blades, including the 458 Italia, 458 Spider, 599 SA Aperta and California, as well as the models mentioned above. In other words, DENSO technology has been supporting Ferrari's innovation and product quality for 16 years.
Ferrari chooses DENSO
A 2014 article by Wired about one of Ferrari's most exclusive cars came up with a curious phrase to describe Ferrari ownership: "You don't choose Ferrari. Ferrari chooses you."
There could hardly be a more fitting phrase when it comes to Ferrari construction, either. Ferrari's brand power is so immense, and its vehicles are in such high demand, that it has the entire market at its bidding when it comes to choosing a supplier. To catch the eye of a brand like Ferrari in the first place, you need to be a market leader with a proven track record of producing the very best parts.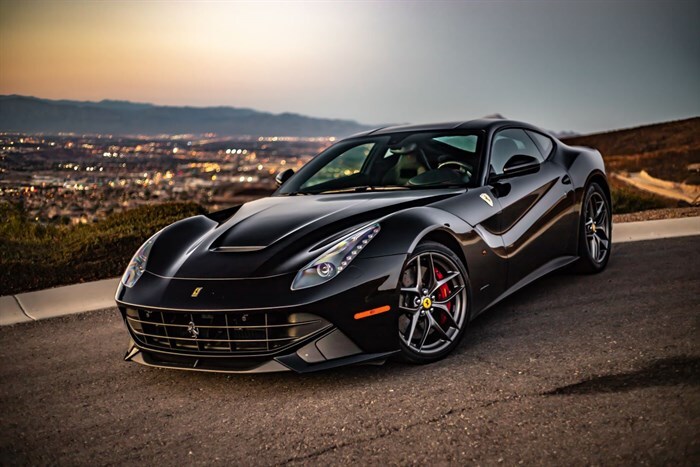 But that is not enough: if you ever want to supply Ferrari, you also need exactly the right attitude. You have to exhibit a passion that goes beyond business, a commitment to treating the Ferrari brand with respect, and the flexibility to meet the most exacting specifications. And to forge a relationship that goes uninterrupted for well over a decade, you need to take all this to the next level.
So why would a brand like Ferrari choose DENSO? There's no doubt that DENSO Hybrid Wiper Blades benefit from the highest standard of materials and advanced engineering techniques. The rigid, graphite-coated rubber blade clears the windscreen smoothly and efficiently with minimum noise, and the coating also protects the blade from weather conditions. The result is a robust, reliable wiper blade that gives drivers clear, uninterrupted vision for longer.
But it is about more than functionality. It is the style of the wiper blade: distinctive, low-profile and futuristic, an ideal complement to the unforgettable design of a Ferrari. It is also what you don't see: the love for crafting automotive parts that DENSO engineers demonstrate, and our commitment to supporting our customers and the entire aftermarket with constant service and advice. That's why some of the world's most respected VMs choose DENSO: a partner who offers first-class products and service, who can grow with you in the long term, and who takes everyday worries away from you and your customers.