The DENSO dictionary: A-Z of automotive terms and trends
Every industry has its jargon, and the automotive aftermarket is certainly no exception. While most aftermarket professionals already know their spark plugs from their glow plugs and their compressors from their condensers, there are new technologies and wider trends you may be less familiar with. To help every aftermarket business keep up-to-date with the latest industry trends, we've compiled a list of the most common technical terms, acronyms and abbreviations you need to know about…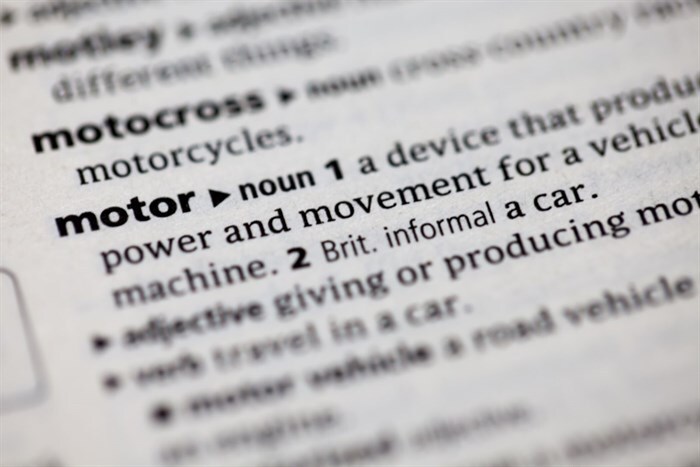 ACES/CASE/SAEV
Perhaps the most widely used term describing the 'car of the future', ACES stands for Automated, Connected, Electric and Shared. It can also be expressed as CASE (Connected Autonomous Sharing Vehicle) or SAEV (Shared, Autonomous Electric Vehicle). Whichever you favor, the principle is the same. Cars are incorporating technologies that reduce their environmental impact, connect them to other cars and people, and take an active role in protecting passengers and planning journeys. Manufacturers are producing more of the components that facilitate these technologies, and technicians are learning how to fit, repair and replace them.
ADAS
An acronym for Advanced Driver Assistance Systems, ADAS encompasses a range of safety technologies including active intervention, driver information and vehicle diagnostics. Many elements of ADAS are included as standard in new cars; some are even required to receive a five-star Euro NCAP rating. Common ADAS technologies include: collision warning (blind spot, forward collision alert, lane departure warning), collision intervention (automatic emergency steering or braking), control assistance (cruise control, brake and acceleration support), parking assistance (rear, surrounding and under-car cameras and autonomous parking) and other tools such as automatic headlamp beams and driver monitoring.
AEBS
AEBS stands for Advanced Emergency Braking System, a driver-assistance system that monitors objects in front of the vehicle and makes sure they are of sufficient distance away from the vehicle. If the minimum safe distance is crossed, a warning is issued to the driver, and if the driver fails to brake in time, AEBS automatically engages the brakes to avoid a collision.
Augmented reality
Augmented reality (AR) has been talked about for some time as an interactive experience using a smartphone or other handheld device. Now it's coming to cars, in a number of forms – from 3D-projected navigation systems to useful information projected onto windows. It can sound quite futuristic, but if nothing else, displaying real-time information on upcoming bends and hazards in the road is surely a beneficial safety feature.
Blockchain
Popularized by internet currencies such as bitcoin, the 'blockchain' is in fact a more generic data infrastructure, based on distributing information across a network rather than storing it at a central hub. This means it's easier to verify data at any stage in the chain, which promotes transparency. With connected cars producing and transmitting more data than ever, manufacturers are assessing the use of blockchain tech as a practical way of handling this.
Digitization/digitalization
It seems like these terms have been everywhere in 2020: in the age of social distancing, aftermarket businesses are finding new ways to use digital tools and services to do what would once have been physical and in-person. But it's worth knowing that 'digitization' and 'digitalization' are not interchangeable terms – they have two different meanings. Digitization is a process applied to a specific product or procedure, turning it from paper-based to digital. Digitalization is a wider term encompassing entire shifts in business models and societal norms.
eCompressor
In the 21st century it may have become fashionable to put an 'e' at the start of anything to make it sound futuristic – but in some cases there is a genuine distinction, and eCompressors are one of them. Built to work in electric and hybrid vehicles, eCompressors (unlike regular compressors) are powered by the vehicle battery rather than a belt drive. DENSO's eCompressor design has a range of benefits for hybrid and electric vehicles.
eMobility
Rather than referring to one specific technology, electromobility – or eMobility – is an umbrella term covering all the electricity-powered drivetrains that are in use as an alternative to conventional petrol or diesel, and the infrastructure that supports them. Today you can't go long without hearing about electrification, but for technicians it's more than a trend – it's a new set of parts to consider and a new area of essential training.
ECU
ECUs are nothing new, but don't forget that the initials can stand for two different (though similarly named) things. Centrally, it refers to the engine control unit (or powertrain control module), which regulates engine performance. Additionally, a car is full of dozens of electronic control units (or modules)for various systems. All these need to work in unison and communicate with each other; therefore, managing the complexity of these is a design challenge for today's OEMs.
ICE
ICE stands for Internal Combustion Engine – something every mechanic will be familiar with. These days, ICE is often used in contrast to 'new energy' such as electric and hybrid vehicles.
Internet of Things (IoT)
IoT is often used to refer to household items such as heaters and doorbells, but the car is perhaps the ultimate example of a connected object: it interfaces with your smartphone, receives traffic information in real time, and streams music playlists while you drive. Internet of Things is the overall term for the technologies and transformations that underpin the all-connected experiences we expect today.
Inverter
One of the essential parts of an electric or hybrid engine, an inverter converts power from DC (in the battery) to AC (for the motor). It's a simple role, but inverters are complex parts, and they need high-quality components combined with technical knowledge to extract the best performance from them.
ITG
Independent Trading Groups, or ITGs, have been around for decades, but in this period their role and make-up has changed significantly. Today, they are major market forces rather than just membership groups, and mergers and acquisitions between ITGs frequently make them larger. DENSO enjoys an excellent relationship with many ITGs as they continue to grow their networks and execute their long-term business plans.
Mobility-as-a-Service (MaaS)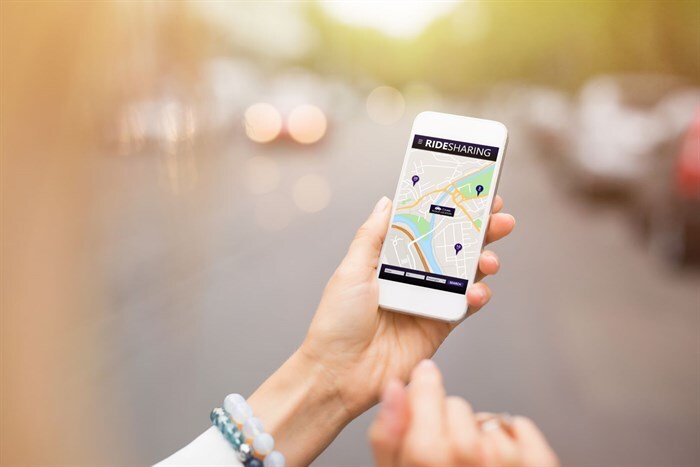 Ride-sharing apps are the most obvious example of MaaS: the move away from privately owned transport, towards transport solutions that you pay for at the point of use. With a rise in MaaS comes a proliferation of fleets, since vehicles are increasingly owned by corporate customers who lease them to individuals through an app. This brings about a change in business model for garages. Fleets demand lower-cost servicing and round-the-clock availability, but the benefits are real: fleets can provide a large amount of business and pay on a retainer basis, guaranteeing cashflow and improving your commercial stability.
Over-the-air (OTA)
Vehicles are often described as 'computers on wheels', and any computer needs a regular software update. 'Over-the-air' describes when cars can receive software updates remotely, while they are on the road or the driveway, rather than being taken back to the dealer. To enable this, the car and its communication infrastructure must be able to handle the huge data download that a software update represents. This is harder than it sounds, and as a result the roll-out of OTA has been a gradual process so far.
PHEV/PHV/BEV/FCEV
We all know what electric vehicles are, but not all EVs are equal. There are several subsets of EV and each one can be referred to by several different names! Put succinctly: 'Pure EVs' are powered exclusively by battery, solar or electric cell. Depending on which power source they use, these can be further categorized as battery electric vehicles (BEV) or hydrogen fuel cell vehicles (FCEV). Hybrid electric vehicles (HEV) have a battery that is recharged by an internal combustion engine; if these can also be recharged from an external energy source, they are plug-in hybrid vehicles (PHEV or PHV).
V2X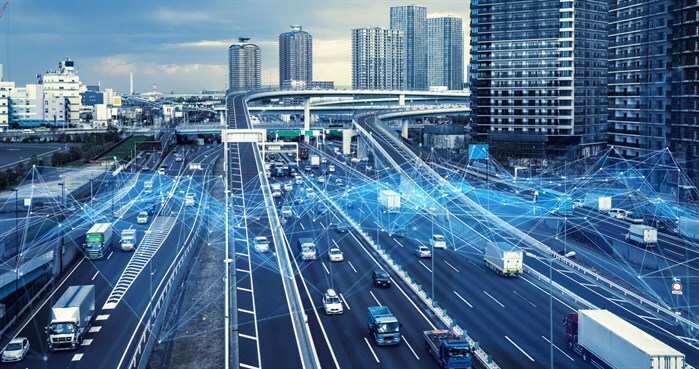 Standing for 'vehicle-to-everything', V2X is a term describing how cars communicate with any entity that may affect the vehicle or its journey. It encompasses many routes of communication, such as V2I (vehicle-to-infrastructure), V2N (vehicle-to-network), V2V (vehicle-to-vehicle), V2P (vehicle-to-pedestrian), V2D (vehicle-to-device) and V2G (vehicle-to-grid).
WLTP
The Worldwide Harmonized Light Vehicles Test Procedure (WLTP) is a standardized test of a car's environmental impact, including emissions and fuel consumption. Effective across the EU, it measures real-world emissions across a wide range of temperatures, driving behaviors and speeds. As CO2 targets become stricter, WLTP classification is becoming a crucial step in bringing a vehicle to market.
ZEV
A zero-emissions vehicle (ZEV) is what it sounds like: a vehicle that does not emit exhaust gas as part of its regular operation. Electric vehicles are an obvious example. So are bicycles!