DENSO celebrates the QR code with prestigious award
QR codes have become the norm all over the world as a useful tool against the spread of COVID-19. Nations are turning to the matrix barcodes in an attempt to better understand the movement of citizens and those in close proximity to them, in order to aid testing and isolation procedures. While the humble QR code is quickly becoming a common feature of new-normal life, its origins go back to 1994 and an automotive company called DENSO…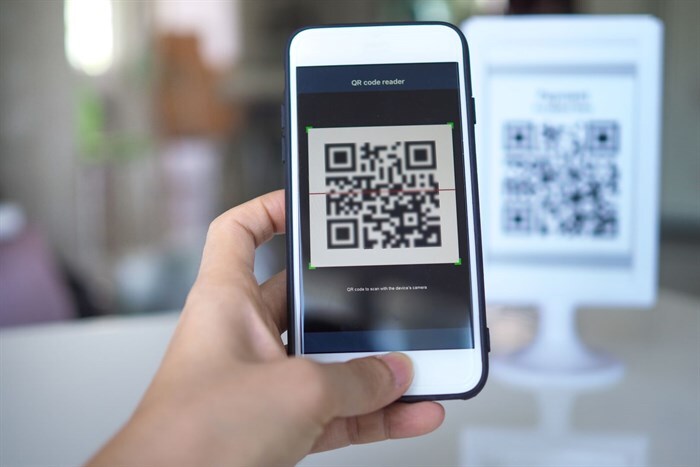 Did DENSO invent the QR code?
DENSO Corporation recently received the prestigious IEEE Milestone award from the Institute of Electrical and Electronics Engineers, the world's largest engineering academy. IEEE recognized DENSO's QR Code for helping to improve the manufacturing and management of companies around the world and for gaining ubiquity worldwide as a critical information-sharing tool in a variety of applications, such as electronic payments.
IEEE Milestone is an award that recognizes historic achievements that have contributed to the development of society and industry in the electric and electronic fields. As of the end of 2019, just 207 achievements had been recognized as IEEE Milestones worldwide in 36 years. To be proposed as an IEEE Milestone, an achievement must be at least 25 years old, and have a significant influence and benefit to humanity. Wi-Fi, liquid crystal displays and satellite navigation are among other technologies to receive the award.
It's a huge achievement for DENSO, which first released its QR code in 1994 under the business DENSO Wave, a subsidiary of DENSO Corporation. The abbreviation QR stands for Quick Response, expressing the development concept for the code, which was to enable high-speed reading. However, when the code was released, even one of its original developers was not sure if this new two-dimensional code would ever be enough to replace traditional barcodes in retail outlets. Instead, the QR Code was adopted by the automotive industry for use in electronic Kanban systems, becoming yet another globally successful innovation to be trialed in automotive, through DENSO.
Quick Response from industry
Use of the QR code in automotive quickly spread to other industries where traceability was key; notably food and pharmaceutical. In the former, QR codes were used to store information on whole processes surrounding production and logistics for food, to ensure only the highest standards of produce made it to retail shelves; something that was particularly important against the backdrop of the global BSE outbreak that affected global beef markets in the late 1990s.
Rising interest led DENSO WAVE to make the specifications of the QR Code widely available so that anyone could use it freely, anywhere in the world. While DENSO WAVE retained the patent rights, it chose not to exercise them. This meant that QR codes could be used at no cost and without the risk of legal infringement, essentially becoming a public code that was free for all.
Unsurprisingly, this major development triggered even more widespread use of QR codes, particularly in Japan, where DENSO was headquartered and where the code was effectively invented.
A major enabler of societal QR code adoption was technological advancements within the mobile phone and electronics sectors. The ability to scan and read QR codes with a mobile phone made them instantly accessible to everyone and the convenience of the technology quickly made it a permanent feature of public life.
Today, the QR code is a critical tool used both in business and society, including for global COVID-19 test and trace systems, where QR codes are used to record check-in to venues, storing information on time, date, and others who checked into the same location. This information is being used to drive testing and isolation programs in the fight against the pandemic.
Returning to the automotive sector
As the QR code has transitioned from sector to sector and become a vital part of everyday life in most countries around the world, its use within automotive has continued to prove critical. Today, the QR code is commonplace on packaging materials used for tooling and spare parts. A technician can scan the code to check if parts are genuine and original before taking them out of the box. This is helping to counter the ever-present risk of counterfeit parts entering the aftermarket
Even decades after its development, DENSO WAVE is continuing to add functionality to the QR code. It recently developed SQRC, a QR code that has data reading restrictions and can be used for managing private information and a company's internal data. The SQRC can store two different types of data: public and private, within a single code.
DENSO WAVE has also developed what it calls Frame QR, a QR code that achieves a balance between free design and security. The company plans to develop these products in fields such as anti-counterfeit products, and mobile ticket generation.
DENSO continues to build on 26 years of QR code history and further develop the award-winning technology as it becomes a critical feature of everyday life. Like so many DENSO innovations before it, the QR code began life as a tool for the automotive sector, where it continues to protect data and workshop reputations today.